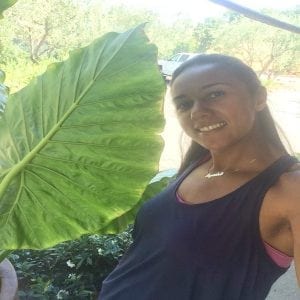 Ayeesha Ellis
Administrative Assistant
Ayeesha is continually developing a deeper passion every day for preserving the health of the planet she lives on, as well as the body she lives in.
Before moving to beautiful Sonoma County, she grew up in a community that did not have easy access to the abundant resources, information or programs like what Daily Acts offers – she hopes to learn how to bridge the gap and spread her exciting new-found knowledge to those at home and directly around her as well. Once in Sonoma County, Ayeesha began her work career with an African Wildlife Preserve called Safari West. From their conservation efforts, she learned to love and advocate for the environment and to protect the wildlife that she loves so much. Following her work at Safari West, she went on to do her basic training and schooling with the U.S. Navy where she learned teamwork makes the dream work! In Ayeesha's spare time she enjoys learning how to eat nutritiously and make her own non-toxic care products for herself and her son. She is now thrilled to be working with an organization where her passions can come together and she can learn the
ability to live our best and healthiest lives.