Our Homegrown gatherings, tours, workshops and talks provide the support needed to turn inspiration into action and teach people how to live a more nourishing existence, while radically reducing their footprint on the planet. These programs grow hope, skills, community, habitat, policy change and engaged citizens who are feeding neighbors, forging connections and finding creative solutions to reclaim our future.
Feeling inspired to get involved? Check out the many ways to build your resiliency with our upcoming Homegrown Programs, Garden Wheel tool kit and Monthly Makers recipes…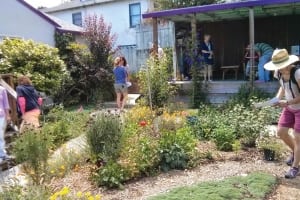 Homegrown Programs build household and community self-reliance by transforming our homes and landscapes into productive, resilient ecosystems.
Changing the world starts by leading with how you live. Daily Acts' Homegrown Programs provide citizens support to turn inspiration into action to live a more nourishing existence, while radically reducing their footprint on the planet.
With a growing bounty of inspiring Homegrown Model Sites, Tours, Workshops and Community Groups like the Homegrown Guild and Petaluma Garden Wheel, our Homegrown Programs provide the skills, resources and connections to transform how you live.
No one alone has all the abilities, time or knowledge, but together as a community we grow whole.
Regardless of your resources and whether you rent or own, are urban or are rural, it's about cultivating the resourcefulness, relationships and proactive audacity to turn large problems into elegant, tasty, eco-efficacious solutions. It's not about being perfect, it's about being proactive and committed to learn, do and share what you live; and to keep growing.
Are you ready to join the Solution Revolution?
Check out these Project Profiles for inspiration from our latest Homegrown Program Series 'Healthy Hearts, Happy Homes', our answer to leading a toxic free lifestyle by making our own natural products.
Curious about our past program offerings? See below for an abundance of hands-on talks, tours and workshop topics…
Chickens, Bees and other Animal Husbandry
Personal Ecology
Eco-clothing
Food Preservation – Canning, Fermenting, Pickling and Dehydrating
Natural Building, Paints & Green Homes
Mushroom ID and Growing Practices
Permaculture Tours
Pollinators, Habitat and Wildlife Gardening
Propagation, Fruit Tree Pruning & Grafting
Seaweed Harvesting
Don't see a particular skill or experience presented? Fill out this survey and let us know how we can expand our knowledge to provide the opportunity you are looking for.
A Garden Wheel is a group of friends and neighbors that meets regularly to share resources, skills, potlucks and the joys (and burdens) of garden related activities; and like a wheel the group rotates to a different garden each meeting. Build community, lend a hand, and transform neighbors' lawns into lunch!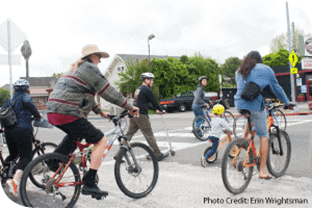 Members of the Petaluma Garden Wheel, a community group facilitated by Daily Acts, met regularly one Sunday a month to support each other's big projects, make communal meals or take bicycle tours.
Want to start a Garden Wheel in your neighborhood? Check out the tool kit (coming soon) for tips on how to engage your neighbors, organize a workshop or event and of course make it inspiring and fun! Remember this is just the kind of community building activity that makes a perfect action to register in our Community Resilience Challenge!
Take your new homegrown skills to the next level and turn some of that garden bounty into healthy solutions for your personal and home care. With so many of our products containing un-pronounceable words and scary ingredients, there is no time like the present to ditch the toxic for the natural and homemade. Plus it's so easy!
Curious about what your favorite personal care products may contain? Look them up in the extensive Environmental Working Group's Skin Deep Cosmetics Database.
Whether you're looking for a DEET free alternative to keep the bugs away or a bathroom cleaner that does not contain bleach, there are many options that can be quickly whipped up. Our monthly makers videos below are not only informative but fun to watch (we hope) and demonstrate some simple DIY recipes that are a great starting place for nature-based self-care.
Last but not least, we truly believe that making together is way more enjoyable than making alone, especially when a second or third opinion is needed such as 'Is my new homemade deodorant working?" We hope you'll be inspired by the infinite possibilities, invite over some friends and make these recipes your own. Better yet, send us a video of your making or your latest recipe that you would like to share and we will spread the word.
If you are looking for more ideas to expand your pantry, keep your counter's clean or boost your immune system then check out some of our favorite resources to engage your curiosity and get you making!
DIY books…
Rosemary Gladstar's 'Herbal Recipes for Vibrant Health'
Christopher Hobbs & Leslie Gardener's 'Grow It, Heal It'
Jan Berry's '101 Easy Homemade Products for your Skin, Health & Home'
Great websites…
For more tips on how to DIY your way to a more toxic free lifestyle check out these resources:
Tips for a Toxic-free Home
Dustin
2017-08-25T11:08:01+00:00
Tips for a Toxic Free Home
The home is the best place to affect immediate change by eliminating toxic chemicals and instilling new healthy traditions that your friends and family can model. From the outside landscape to inside your home, there are some really easy steps you can take to live toxic free.
Make your own Cleaning Products
Use common household items like baking soda, vinegar and lemons to make cheap and effective cleaners.
Find more easy DIY recipes at www.wellnessmama.com
FACTS: Pesticides are toxic chemicals for killing insects, rodents, weeds, bacteria and mold. Many solvents and carrying agents in common pesticides cause side effects and can be hazards to health.
Seek Pesticide Free Solutions
Prevent pests with good cultural practices – store food in tightly sealed containers, clean-up crumbs and spills, and seal cracks around doors, windowsills and baseboards. Repair drips and holes and get rid of standing water.
Use baits and traps instead of sprays, dusts or bombs.
Avoid chemical tick and flea collars, flea baths or dips.
Consult Earth Easy for more ideas on non-toxic pest control at www.eartheasy.com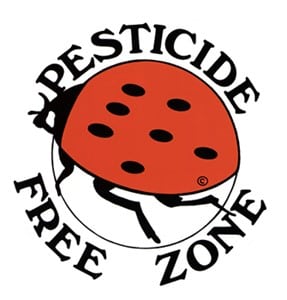 FACTS: Pesticides are toxic chemicals for killing insects, rodents, weeds, bacteria and mold. Many solvents and carrying agents in common pesticides cause side effects and can be hazards to health.
 Ditch the Broom, Pick up the Mop
Avoid moving harmful dust around with a broom and bust out the mop.
Dust with a micro-fiber cloth or wet cloth and vacuum your house regularly (with a HEPA-filter vacuum if you can).
FACTS:  Dust carries harmful chemicals that shed off of household furniture, electronics, and other household products like lead pesticides and flame retardants.
Pick your Plastics Carefully
Use glass jars or ceramic bowls to store food.
Never microwave plastic!
Avoid plastics with recycle symbols #3 (PVC), #6 (polystyrene), and #7 (other) which have greater potential to leach toxics and are difficult to recycle.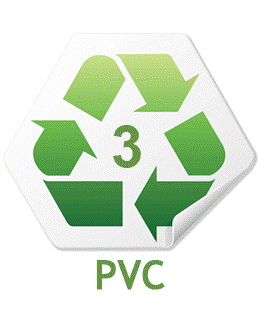 FACTS: Plastic products can contain toxic additives such as phthalates, heavy metals and other compounds which leach out over time. Polyvinyl chloride (PVC), known as the poison plastic, is found in plastic products from toys and cookware to shower curtains.
Leave your Shoes at the Door!
Take off your shoes before entering your house to avoid tracking in oils and chemicals from the street outside.
Use a door mat to catch dirt at the door.
FACTS:  Shoes can track in toxic chemicals like lawn pesticides, coal tar from a driveway, not to mention anything else on the street…why bring that in your house?
Read your Make-up Ingredients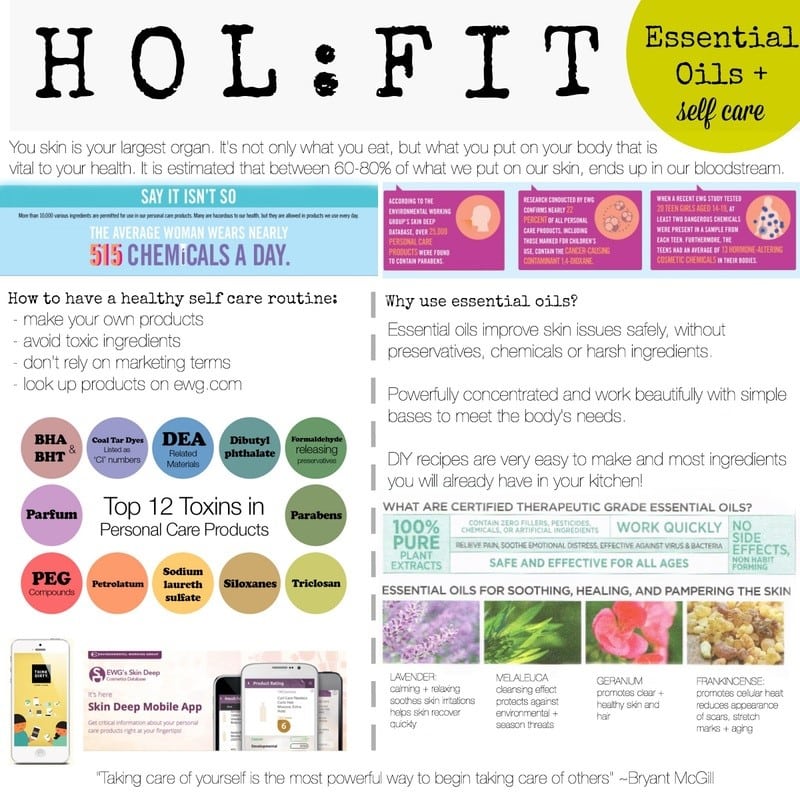 Read the label to avoid chemicals like parabens, sodium laureth sulfate, and oxybenzone.
Check the Skin Deep database at www.cosmeticsdatabase.com to find safer products.
Use fewer products, and use them less frequently to reduce exposures.
FACTS: Personal care products contain a wide variety of chemicals, including some known to be of concern, and many that lack research to prove safety for women's health. These products are applied directly to our skin where they are easily absorbed into our bodies.
Avoid Lead Exposure
Keep children from playing around the edges of the home where old lead paint may be present in the soil.
Test the soil for lead if there are plans to grow edible plants in your landscape. Plant kale, sunflowers or mustard plants around your home to suck up some of the lead particles.
If you have lead in your house, put a fresh coat of paint over it, or hire a professional who is certified in lead abatement to sand and remove it for you.
FACTS: Lead can be found in house paint, dust and garden soil, especially in any home built before 1978 and is linked to poor brain developmental and other health issues.
Fragrance Free, the Way to Be!
Eliminate odor – Identify the smell and eliminate or prevent it.
Open a window – Ventilating your home with outdoor air has been shown to reduce symptoms associated with asthma, allergies and infections.
Reduce odors naturally – avoid air fresheners and set out a bouquet of flowers or simmer herbs or spices on the stove instead. Make your own air spray with water and essential oil.
Shop for cleaners, laundry detergents, and personal care products labeled "fragrance-free" Warning: "Unscented" does not always mean fragrance-free!
THE FACTS: Synthetic fragrance can be made up hundreds of chemicals, which companies are legally allowed to keep secret from consumers. Common fragrance chemicals include phthalates (linked to reproductive and developmental harm) and synthetic musks (linked to increased risk of breast cancer).