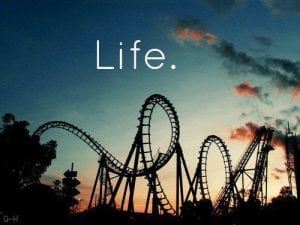 Wow, the last few months have felt like such a roller coaster. Ups and downs, fun times followed by some terrifying moments. One day I come home feeling deflated after news of yet more police brutality, war atrocities and terrorism, political plans to line the pockets of the rich, and heart-wrenching disrespect for our mama Earth. Then the next day I have a meeting with a group of dedicated, feisty, awe-inspiring women who live at the low-income Burbank Heights Senior Apartments in Sebastopol. These women have taken it upon themselves to form their own non-profit, seek and receive grant money, and are rallying to build "The Gathering Place," a volunteer-powered food forest and recreation area featuring solar panels, rain tanks, fruit trees, and wheelchair accessible garden beds. The space will double as an off-grid meeting place for emergencies, and will be stocked with medical, organizing, and food supplies, plus a wood-fired cob oven and kitchen space. They're training up on resilience and seeking our help to make it happen. I can already see how beautiful these volunteer events will be. I breathe and feel deep hope.
Then we get roasted by unusual heat waves and cooled by late season rain, making Climate Change feel so real and I cascade down once again before the next upswing of the roller coaster. But then I'm laughing with new friends and enjoying an organic, homegrown potluck while learning about the weird and wonderful world of beekeeping from one of Daily Acts' dear supporters at the end of a graywater tour. Just walking around a fruit and vegetable laden West Petaluma neighborhood to visit homes that are saving thousands of gallons of water and ample energy by recycling water from their laundry machines is s. Whew! I breathe and feel deep hope.
Then I'm in a City Council meeting, ecstatic to confirm that we'll be partnering with the City of Sebastopol and West County Community Services to provide edible landscaping at the Village Park Mobile Home Park, where residents have felt on the fringe of the community for far too long and are finally going to be getting the services and welcome they deserve. Then I get a text picture from a co-worker of the CUTEST kids making bird feeders at our library programs. Then I go home and harvest my own fresh salad from the garden. I breathe and feel deep hope.
What I'm learning to do is to stockpile these positive, life- and love-affirming moments for when I need them most. I literally shuffle through the moments we're creating with you and as an organization like a flip book of hope. What's in your hope book? Close your eyes and try to picture those little positive things you're already doing, a little at a time, every day. They really do make all the difference, and can keep you going when things feel dark and the roller coaster is plummeting down. Together, let us breathe and feel deep hope.
Take heart, take part, take action,
Kellen