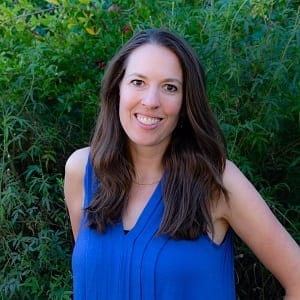 Born and raised in Sebastopol, Kerry graduated from UC San Diego with a BS in Physiology and Neuroscience. She worked as a field biologist on a variety of projects, including researching the impacts of agriculture on wildlife in Equatorial Guinea, West Africa and Ecuador. Curious about the ability to use business as a global force for good, she transitioned into a role developing a Corporate Social Responsibility program at an IT firm in San Francisco, where she also consulted on Salesforce.com.
She then moved to Australia to dig into the strength of grassroots power to drive change, working with farmers and business owners to regenerate our food systems. This opened her eyes to the importance of grassroots organizing as a tool to empower individuals in making local, regional and global change.
Prior to joining Daily Acts, she served as Executive Director of Sonoma County Conservation Action, campaigning to eliminate synthetic pesticides from schools and public places, working to bridge the divide between social and environmental groups, and improving government and grassroots coordination. She is thrilled to be a part of the Daily Acts team to empower and connect leaders as we co-create a healthy, just and resilient future.
She currently sits on the Sonoma County Climate Action Advisory Committee and the Rebuild Northbay Environment & Sustainability Foundation Housing Advisory Board.