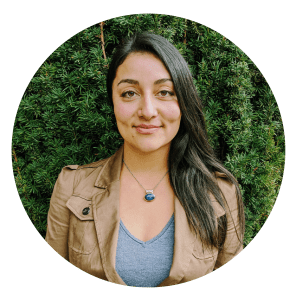 Laurel Bihr
Development Events Coordinator
Laurel grew up jumping fences to roam the hills of Petaluma, surfing local beaches, getting lost and found along Pt. Reyes National Seashore, and backpacking California's north coast. Her reverence for nature deepened while volunteering abroad and studying in the Pacific Northwest, where she graduated with honors from Seattle Pacific University with a BA in Communication. While raising her son, Cedar, she became Development Director at Greater Hells Canyon Council in Northeast Oregon, and later worked there as a mental health provider.
Interested in addressing the need to heal both places and people through ecopsychology, Laurel returned to Sonoma County to begin an MA in Counseling, and to raise Cedar amongst loving family. Called by the current climate-social crises to seek equitable environmental justice now, she left her master's program, switched to bike commuting, and started working for Daily Acts, where she feels at home in the civic sector. Seeking out advocacy opportunities in the Bay Area, Laurel now joins activists organized by Center for Biological Diversity and The Climate Mobilization to show up for threatened lands and underrepresented populations in the Bay Area, bringing this focus to her work at Daily Acts.
In her downtime, she hangs with family and friends, scribbles in journals, goes exploring with her son, sings in his dad's band, Elwood, makes locally wildcrafted medicine, attempts to grow food, and recharges via excessive daydreaming.