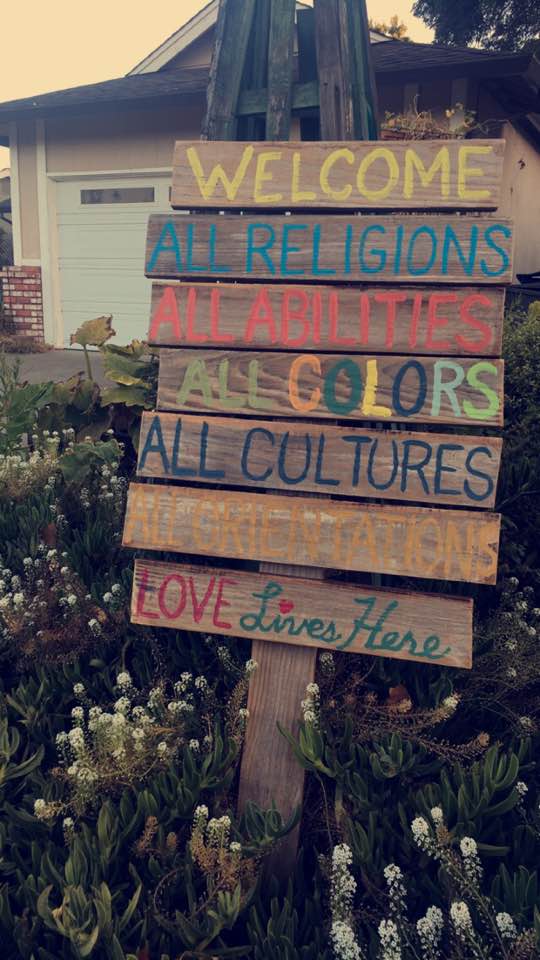 Recognizing that it was missing the talents, energy, and perspectives of a substantial portion of the community it seeks to serve, Daily Acts committed in 2016 to increase the presence of people of color in its leadership and supporters. It created the Daily Acts Young Leaders of Color Board Fellowship in the belief that it can best build support among Sonoma County people of color by helping to build leaders from communities of color.
Daily Acts Young Leaders of Color Board Fellows are voting members of the Daily Acts Board of Directors, with the same expectations and responsibilities as other board members (see below). The only exception is that Fellows serve a one-year term rather than the standard two-year term.
This fellowship is open to young adults (those at least 18 years of age to early 30s) who live or work in or near Sonoma County, are interested in sustainability, and identify as persons of color.
Applicants should complete the application form available on the Daily Acts website and submit it by December 15, 2018 to ylc@dailyacts.org.
In order to download the application form, click here.
A team of Daily Acts board members will select two individuals from among the applicants to serve as Daily Acts Young Leaders of Color Board Fellows for the 2018 calendar year. The team will also select two alternates, who will be invited to participate in the program if one or both of the selected Fellows is unable to complete the term.
Daily Acts Board Members will provide the Fellows with training on board service and an orientation to Daily Acts prior to the first board meeting of the year. Board members will serve as mentors to the Fellows throughout the year. If needed, assistance with travel to meetings and events will be provided.
Daily Acts Board of Directors – Responsibilities and Time Commitment
Snapshot
Minimum two-year term length
Attend <75% of Board meetings
Participate on at least one Committee
Contribute a healthy stretch financially and with your time
Participate in Daily Acts program activities
Participate in donor and/or fundraising events such as the Summer Soiree and Ripple the World
Be a positive representative of Daily Acts, in alignment with our mission and values
Board Meetings (+/- 3.5 hours every other month)
Board meetings occur bi-monthly and are scheduled to last two and a half hours. In addition, at least once a year the Board will hold a half- or full-day retreat. On occasion Board members may also be asked to attend emergency meetings.
Expectations:
Contribute to the agenda (Board Chair and Committee Chairs)
Review contents of Board Packet prior to Board meeting
Respect the facilitation process
Respond to requests in a timely manner
Respect your colleagues – be on time, honor the ground rules and stay focused
Confirm attendance/notify absence to Chair and Executive Director
Development (+/- 0.5 hours per month)
One of the Board's foremost responsibilities is to ensure the organization has adequate resources to fulfill its mission. The Board is responsible for overseeing Daily Acts fundraising activities and may include:
Reviewing the annual Development Plan
Soliciting contributions from personal and professional contacts
Participating in fundraising events such as the Summer Soiree and Ripple the World
Identifying potential grant funding opportunities
Making donor cultivation and thank you phone contacts
Participate in donor cultivation meetings, if appropriate
Finance (No additional time is required, unless on Finance Committee)
The Board will provide financial oversight for the organization, assist with developing the annual budget and ensure that proper financial controls are in place.
Networking and Outreach (+/- 1 hour per month)
Board members may be asked to provide introductions to key contacts on the organization's behalf or participate in phone calls and/or in-person meetings with potential funders, Board members, or partners. Board members should be proactive in identifying key contacts and may be asked to actively engage in recruitment of new Board Directors and Advisors. Board members may also be asked to provide quotes for press releases.
Executive Director Supervision (+/- 2 hours per year, unless on Executive Committee)
The board is responsible for supervising the work of the Executive Director including conducting an annual performance and salary review.
Board Committees (+/- 2 hours per month)
In order to meet our annual budget goals and ensure the achievement of goals stated in our Annual Plan, each board member is asked to serve on at least one Committee.
Additional Responsibilities:
Ensure that the Board is functioning properly. In order to ensure that the organization achieves its goals, Board members are asked to take initiative in ensuring that the Board of Directors is functioning properly. Any concerns with the professionalism, efficiency, thoughtfulness, fiduciary responsibility, or other matters of individual Board members, or the Board as a whole, should be brought to the attention of the Board Chair or Executive Director.
Respond to important issues. On occasion, Board members may be asked to address timely issues.
The use of email labels will provide Board members with the ability to filter critical/timely messages, and Board members should respond to these messages by the date included in the subject line.
Keep current with trends, issues and solutions in the field. To best ensure that Daily Acts fulfills its mission, Board members are encouraged to keep up-to-date with Daily Acts news by reading the monthly newsletter, visiting the Daily Acts website regularly and becoming familiar with the key trends, issues and solutions in the field.
Make a healthy stretch with your financial contribution. While Daily Acts has no minimum expectation of the amount Board members should donate, it is vital that we can communicate that 100% of our Board members support our work and that your contribution is a meaningful one.
Help carry the weight of Board management. An organization of Daily Acts' size and budget does not have the resources to provide the Board with a lot of care and feeding. Whenever possible, take the initiative to lighten the load of staff in providing Board support.