a small but mighty grassroots non-profit. We inspire individuals to reclaim the power of their every daily action to create a regenerative, resilient and just world.
Attend an Event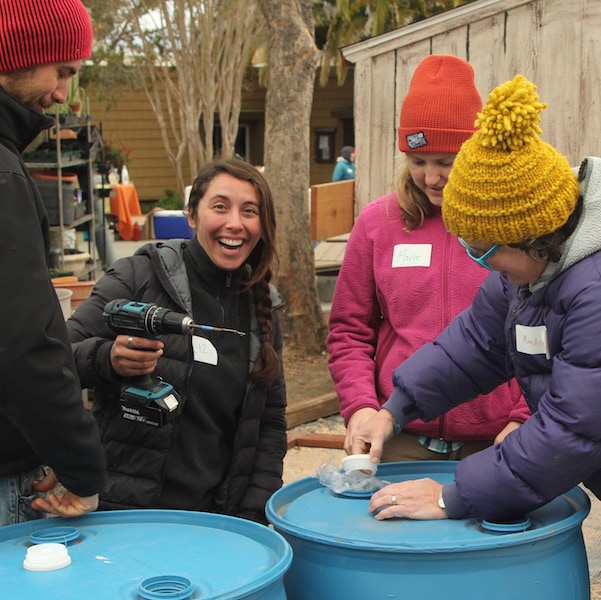 Whether it is a workparty, talk, tour, workshop, or fundraiser - check out all of our upcoming events and sign up today!
Don't miss out on any of these fun and educational gatherings!
Volunteer With Us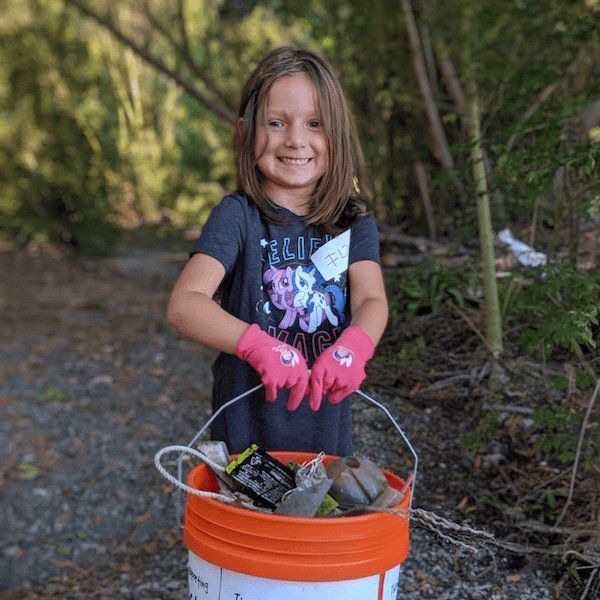 Volunteering is a great way to connect with your community! We always need support to keep this vital work going. See where you can volunteer today!
Get your hands dirty out in the field, share a skill you have, help in the office or jump in at a fundraising event.
Donate Passionately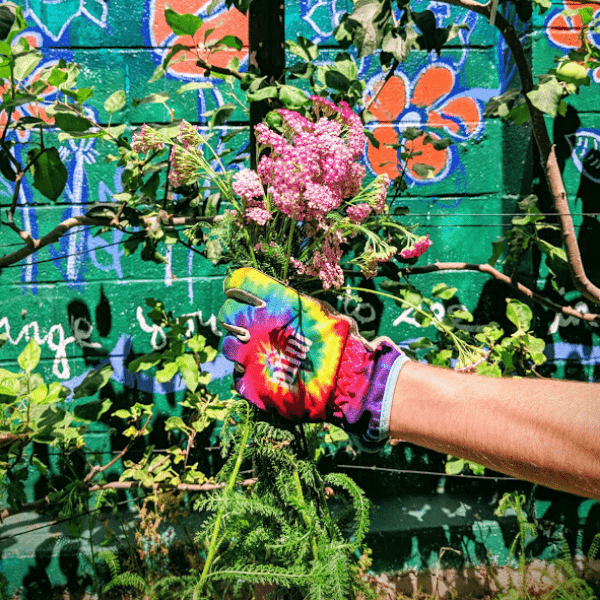 You power this work! Become a monthly donor, donate in-kind gifts or involve us with your legacy plans. Every bit counts!
Join us in our vision of a more resilient and connected tomorrow.
We get stuff done!
We love keeping track of our impact.
Here are just a few of the "stats" we have been keeping over the years.
People Educated and Engaged
Active Volunteers in our network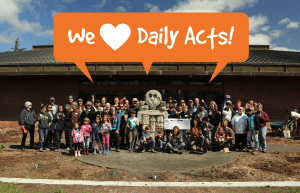 What Your Friends and Neighbors Are Saying …
Daily Acts is the organization I have dreamed of, resonating with my most deeply held values. I love being part of this community, and knowing that the time and money I donate is having such an incredible impact.
This course (PDC) changed my life, it demonstrated care for people, care for the earth and returning the surplus, and introduced me to life-time friends.
This has been nothing short of a life-changer, something that has already had a big impact on my perspective. Big ripples to come!
Excellent course, I loved the diversity of instructors and course material presented. I'm incorporating many of the concepts into my business practices, especially the ethics and principles. In particular, making the least change for greatest effect.
I wish I had taken this course before I was vice-mayor. Other government officials would certainly benefit from these tools, which can be applied to crafting solutions to the toughest challenges, by taking an integrated approach to doing more with less. 
It's really great to see Daily Acts contributing to their community, and also bringing its members together in way they weren't before. Way to go!
Daily Acts spreads kindness, community, wood chips, and "green" education with beneficial effects. Another "sheet mulch convert." Thank you, Daily Acts!
Thank you so much for your work in the community. Your food forest vision and clarity in your organization inspired me in a profound way.
Trathen and his team have a true passion for the work and it really showed. We were able to visit several homes in the area and began to get idea's.
I think it's amazing what you are doing in this county. Because of dedicated citizens like you, we can take care of what we have and whom we have here with us, without intervention and loss of control or local will. That is why I support you.
I have re-imagined my landscape due to the Daily Acts presentations. I have removed my lawns, dug swale, and hope to have a food forest. I am inspired now to implement rain tanks and even more swales in my landscape.