Enriching Lives By Inspiring Positive Action
We get stuff done!
We love keeping track of our impact.
Here are just a few of the "stats" we have been keeping over the years.
People Educated and Engaged
Resilience Actions Registered (locally, regionally, and nationally)
Featured Project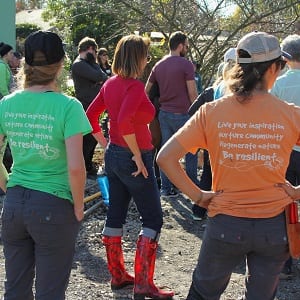 Housing Wildfire Victims
Homes for Sonoma!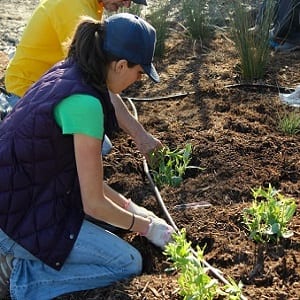 Every-Other-Monthly Garden Days
Join us for our every-other-monthly volunteer days to give our model sites some love! Our water-wise demonstration gardens and food forests in Petaluma, Sebastopol, Windsor, and Cotati can only do their job of inspiring change when they are well maintained. These intimate programs offer the chance to get to know neighbors and staff more closely, learn the hidden secrets of each garden, and soak up the seasons.
We'll get our hands in the soil with easy garden maintenance like weeding, mulching, dead heading and planting. We'll also provide deeper dives into seasonal tasks about rainwater catchment, fruit tree pruning and medicine making among other things. And last but not least, each program will spend a little time highlighting one of our favorite plants and everything we know about them! We hope you will come grow the community around these special gardens, a few hours at a time.
Petaluma
Cavanagh Community Food Forest (Corner of 8th and G St.)
2nd Saturday every-other -month starting in January, from 10am-12pm.
Email sarina@dailyacts.org for more info.
Cotati
Pocket Park Food Forest (Intersection of LaSalle & Loretto)
4th Saturday, every-other-month starting in January, from 10am – 12pm.
Email sarina@dailyacts.org for more info
Sebastopol
City Hall and Library Landscape (7140 Bodega Ave.)
3rd Saturday, every-other-month starting in January, from 10am-12pm.
Email sarina@dailyacts.org for more info.
What Your Friends and Neighbors Are Saying …
Daily Acts is the organization I have dreamed of, resonating with my most deeply held values. I love being part of this community, and knowing that the time and money I donate is having such an incredible impact.
This course (PDC) changed my life, it demonstrated care for people, care for the earth and returning the surplus, and introduced me to life-time friends.
This has been nothing short of a life-changer, something that has already had a big impact on my perspective. Big ripples to come!
Excellent course, I loved the diversity of instructors and course material presented. I'm incorporating many of the concepts into my business practices, especially the ethics and principles. In particular, making the least change for greatest effect.
I wish I had taken this course before I was vice-mayor. Other government officials would certainly benefit from these tools, which can be applied to crafting solutions to the toughest challenges, by taking an integrated approach to doing more with less. 
It's really great to see Daily Acts contributing to their community, and also bringing its members together in way they weren't before. Way to go!
Daily Acts spreads kindness, community, wood chips, and "green" education with beneficial effects. Another "sheet mulch convert." Thank you, Daily Acts!
Thank you so much for your work in the community. Your food forest vision and clarity in your organization inspired me in a profound way.
Trathen and his team have a true passion for the work and it really showed. We were able to visit several homes in the area and began to get idea's.
I think it's amazing what you are doing in this county. Because of dedicated citizens like you, we can take care of what we have and whom we have here with us, without intervention and loss of control or local will. That is why I support you.
I have re-imagined my landscape due to the Daily Acts presentations. I have removed my lawns, dug swale, and hope to have a food forest. I am inspired now to implement rain tanks and even more swales in my landscape.
Join Our Work
For us to take on the work that so crucially needs to be done like transforming city lawns to food forests and increasing our community resilience, we need your support.