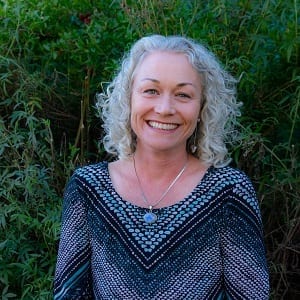 Nichole Warwick
Environmental Health Program Manager
Nichole Warwick is a mother, psychologist and educator who is building on her diverse
background to create a healthy and sustainable schools initiative in Sonoma County. She works collaboratively with Daily Acts and the Jonas Fund as an Environmental Health Program Innovator, researching the impacts of environmental toxics on children's health and collaborating with experts in the field to support healthier and more sustainable schools in Sonoma County.
Her past projects have made considerable impacts on children and the environment.
• In 2013, she was nominated as a Real Hero in the Environment.
• In 2012, the California State Legislature, Sonoma County Conservation Council and the Sierra Club Sonoma honored Nichole with the Outstanding Environmental Education Program/Educator Award for special innovation and insight in teaching students about the environment.
• Her Ocean Guardian Schools project at Brook Haven School in Sebastopol received Special Congressional Recognition from the US House of Representatives for its commitment to protecting the environment and local watershed.
Nichole currently serves on the Ceres Community Project's Board of Directors as Secretary and Chair of the Youth Leadership Committee. She is passionate about children and the environment, and she devotes her life to nurture and protect both.