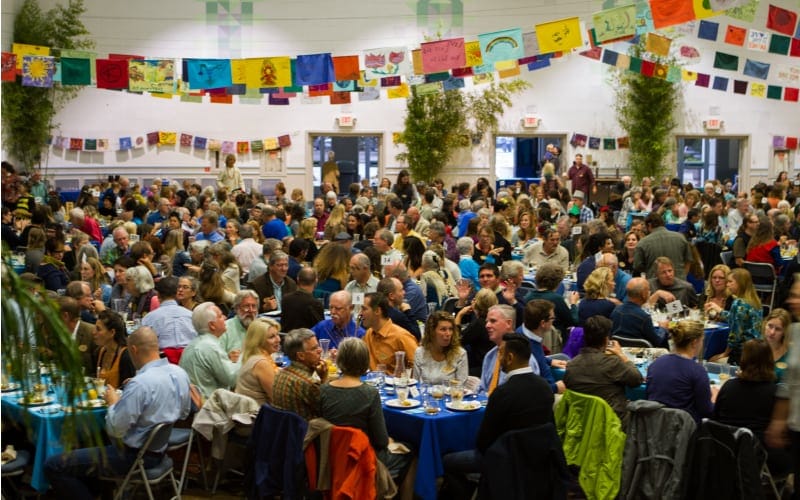 About Our Annual Ripple the World Breakfast
One energizing morning. Over 600 amazing movers and shakers of the world being born.
Daily Acts Annual Ripple the World Fundraiser Breakfast offers us all a moment to smell, touch and feel how our individual contributions are a part of a large and tangible movement within Sonoma County and the world. The effect is awe-inspiring! Many participants are moved to tears, while others are amazed at how much we accomplish on such limited resources.
Learn – Our sustainability programs are highlighted with a lively and colorful event that showcases our inspiring results.
Give – With no minimum and no maximum level required, everyone is invited to donate at a level that satisfies both heart and pocketbook.
Volunteer – 20% of the 600 attendees volunteer to make the event happen.
Network – Over 600 of the North Bay's top professionals, government officials, business owners, council members, students, teachers, farmers, gardeners, and citizens congregate to celebrate.
Taste Local – We are honored to be able to offer a fresh, local, seasonal, and mostly organic breakfast that is predominantly donated to the fundraiser by regional farms and businesses who support sustainable farming.
You will be renewed by this intimate but profoundly large celebration. Ripple the World is one of the largest gatherings of environmentally-minded citizens available in the North Bay. This is a chance to meet many of the powerful change agents of our region, brought together in a single room.
Be a part of a huge, inspiring, and profound movement to … Ripple … the … WORLD!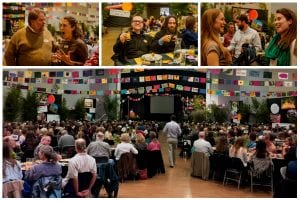 Save The Date
Thursday, October 24, 2019
Starts at 8am
Santa Rosa, CA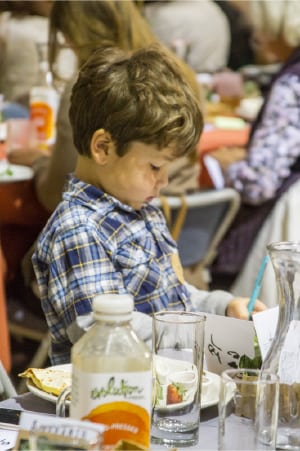 Gratitude
Ripple the World is a labor of love with many hands contributing to make this event possible. We are very grateful for our amazing Table Leaders who invite their networks, friends and family to join us at this special event. These ambassadors of the organization help us grow our influence and family of supporters, bringing our programs and philosophies to an ever greater audience.
Of course, we couldn't do all of this without our dedicated volunteers who put their hands and hearts into the work to be done. We appreciate your time and commitment to sustainability! Thank you!
We also wish to extend special gratitude to our stellar sponsors whose support throughout the year enable us to offer exciting, life-changing programs year after year.
Daily Acts couldn't begin to produce this amazing breakfast for over 600 people without the help and support of folks like you. Please contact us at rtw@dailyacts.org or 707-789-9664 to find out how YOU can help and play a vital role in the success of our most important fundraiser!
What People Are Saying
"This is the annual event to come to in Sonoma County!"  – Dave Iribarne
"Daily Acts is the face of the 21st Century Sustainability Movement."  – Larry Robinson
"We can't even comprehend the level of community that this is a part of."  – Roberta Ryan
"I brought people who had never heard about Daily Acts, who weren't familiar with it. They were totally impressed with the event. People were incredulous that an organization like this existed."  – Steve Dyer